We manufacture and sell artwork handcrafted from raw material such as;
Olive Wood, Pure Pottery, Natural Wool, Palm Leaves, Cotton Rope, Straw Mosaic,
High Quality Mosaic and Organic Cotton
Christmas Special. For 24 Hours Only!
Baskets & Bowls
Up to 30%
Let's green it up!
     ARTISRAW in partnership
   with TREES FOR THE FUTURE
       we plant tree  for every
                   order you make
400K+ Satisfied Customers

The quality of these salt cellars are amazing! I've purchased 8 total. The best gifts!
This mortar & pestle is absolutely stunning!!! I love unique pieces & this hits the mark!
An incredible gift for a friend looking to get into chess. Thank you for helping me.
Customer Service
For a comfortable shopping journey, we're here to provide you with necessary support 7 days a week. Don't hesitate to contact us for any question or claim. Your satisfaction matters.
Quick Refund
ArtisRaw is committed to refund customers in respect to our terms and conditions. Once the refund request is accepted, your money will be instantly versed.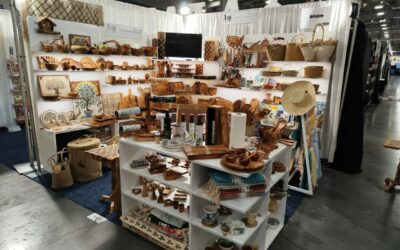 Las Vegas Comes Alive: A Memorable Presence at ASD Market Week The Las Vegas Convention Center was abuzz this August, despite the storm clouds...
read more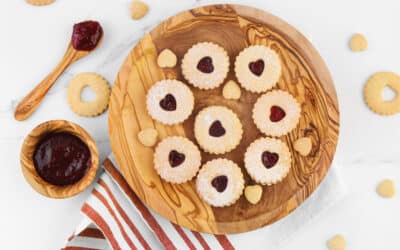 Check this easy Valentine Sugar Cookies recipe with us, and get yummy and gorgeous pieces.
read more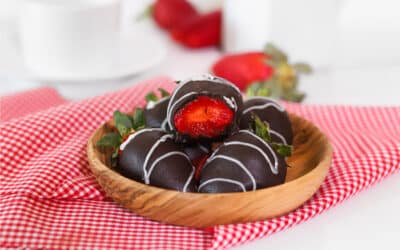 A fast and easy valentines recipes to make your day even sweeter! Let's make together…
read more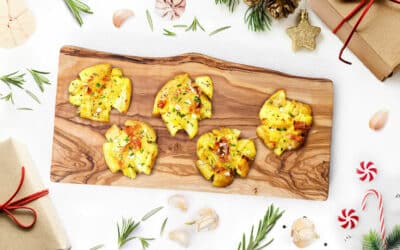 Potatoes make the perfect side or appetizers for your table, especially in festive times just like now! Personally, I...
read more
FAQ 
Frequently Asked Questions
Who is ArtisRaw?
ArtisRaw is a Tunisian company specializing in the manufacture and sale of handmade products. We use a diversity of raw materials including olive wood, ceramics, natural wool, palm leaves, esparto grass, jute and cotton rope, juncus, high-quality natural stones, and cotton linens.
What do we do?
We create unique handcrafted products using traditional Tunisian methods and natural raw materials. We offer a range of categories such as chess sets, drinkware & tumblers, and jars and containers, all neatly handmade with high attention to detail.
How do we craft our products?
Our team of talented artisans and designers use and develop ancestral know-how to handcraft our products. Each piece is made with love, care, and respect for the material and the environment.
How can you buy a chess set from ArtisRaw?
Just browse through our unique collection of chess sets on our website. Once you've picked your favorite, simply add it to your cart and follow the checkout steps. We ship worldwide and offer safe payment with high respect to personal details!
What kind of drinkware and tumblers do we offer?
Our drinkware and tumblers are handmade from olive wood. We offer a variety of types such as kuksa cups, mugs, cups, shot glasses, chalice and paten, etc.. Each piece is uniquely designed and handcrafted by our artisans, offering a combination of traditional artwork and contemporary aesthetics.
What type of wooden boards do we offer?
We offer a wide variety of boards handmade from olive wood. You can find serving and cutting boards, and charcuterie displays, available in different shapes; rustic, irregular, rectangular, round etc..
Is your payment safe with us?
Yes, your payment is safe. Our website uses secure payment gateways, ensuring that all transactions are encrypted and protected. We accept multiple payment methods for your convenience.
What can you tell me about your mosaic offerings?
Our mosaics are a testament to artistry and rich history. Each piece is handcrafted from natural stones sourced directly from Tunisia, ensuring a genuine touch and the highest quality.
Our category includes:
Mosaic Tiles: Suitable for both indoor and outdoor applications. They can be used in a variety of spaces to bring a touch of Mediterranean beauty to your home or office.
Kitchen Backsplash: Spice up your kitchen with our unique backsplash designs. They prevent splashes and stains on your walls and draw attention and admiration.
Tableaux: Our mosaic tableaux are suitable for display, capturing the essence of Tunisian artistry. They can be used as centerpieces in living rooms, office, or any space you wish to embellish with a piece of history and craftsmanship. Every mosaic piece we offer ensures you get a product that is both beautiful and rooted in authenticity.
How can you purchase jars and containers from our website?
You can find our selection of jars and containers under its category on our website. Once you've chosen your favorite, add it to your cart and proceed to checkout. We ensure safe and on-time delivery to your doorstep.
How do we protect your personal information?
At ArtisRaw, your privacy is the number one priority for us. All personal information provided during the purchasing process is securely stored and never shared with third parties. Our website uses high-grade encryption to ensure data protection.
Can you trust us to deliver your purchase safely?
Absolutely. We use secure packaging and trusted delivery services to ensure your purchase arrives in perfect condition. Each item is carefully packaged to withstand the journey to your doorstep.
Will I get my order on time?
Yes sure! We have a history of timely delivery. Our team is devoted to process orders punctually. We are partnering with reliable shipping services to ensure your purchase reaches you within the estimated delivery time.
What kind of customer service do we offer?
We believe in maintaining strong relationships with our customers. Our customer service team is always ready to assist you, from answering product inquiries to resolving any post-purchase concerns. You can reach us via email or our website's contact form.