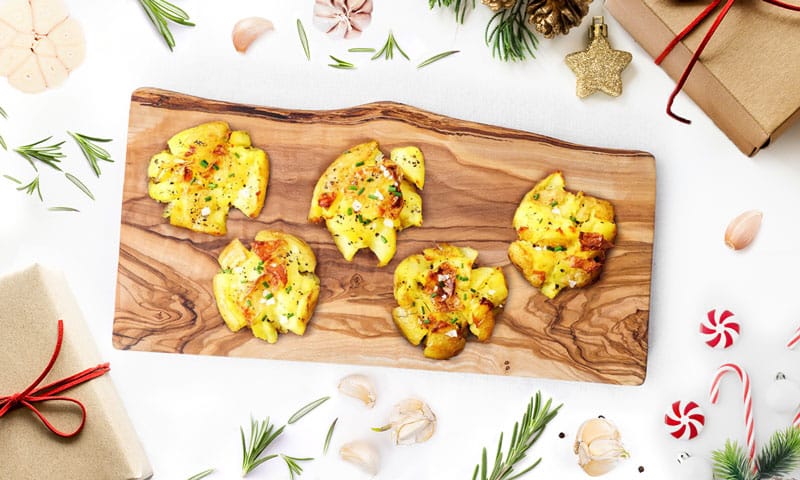 Potatoes make the perfect side or appetizers for your table, especially in festive times just like now! Personally, I adore these garlic and herb butter smashed potatoes, and, as usual, I've tried a lot of recipes! This is the best ever!
All we need is:
4 potatoes (or more)
1 tsp Salt and Pepper for seasoning
Some Butter
Minced Garlic.
Parsley, Rosemary, and Spinach (or any herbs you like), chopped finely.
Parchment Paper
– Start by boiling your potatoes. Cover them with water in your saucepan and add a ½ tsp salt.
– Meanwhile, put the butter and garlic in the microwave (or bain-marie), with the rest of the salt and pepper, till the butter melts and the garlic browns.
– Drain the potatoes, place them on the parchment paper and press them gently with one of our wooden spatulas.
– Roast them for 15 to 20 minutes till they turn gold and crispy.
– Stir the herbs with the melted butter and garlic.
-Drizzle the mix on each of the potatoes.
Yummy, yummy! Time to enjoy 🤩 Dazzling isn't 😉-