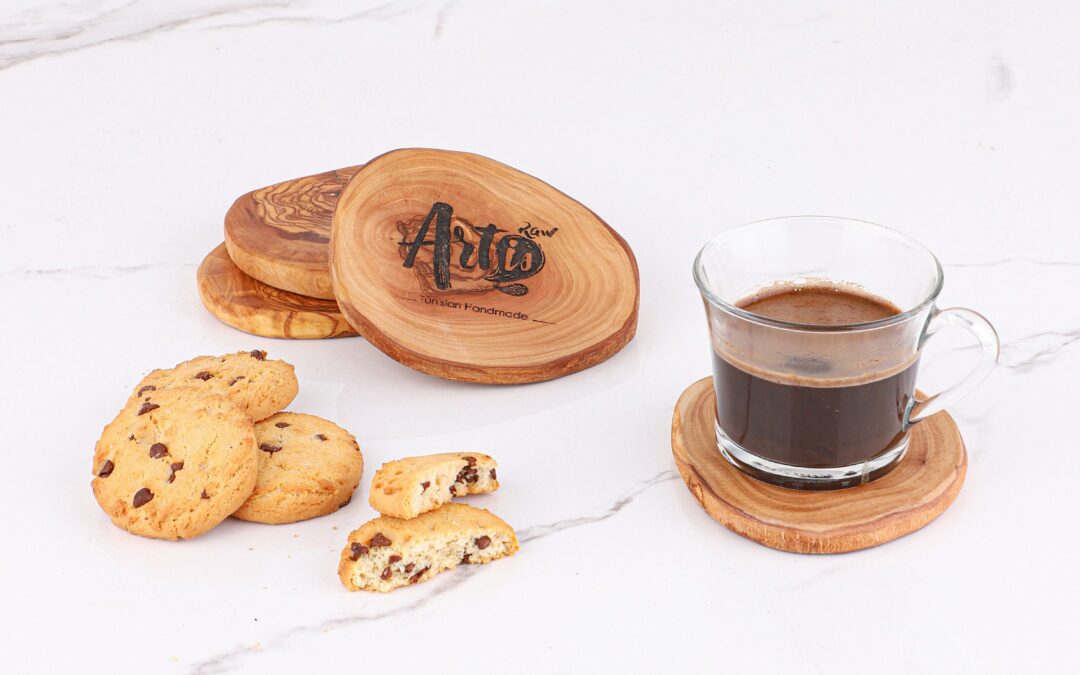 Our Handmade Engraved Wooden Coasters Round are a perfect addition to your home decor! Each one is carefully crafted from high-quality wood. They also feature intricate engravings that add a touch of elegance to any table setting.
Our skilled artisans handcraft each coaster, ensuring that each one is unique and of the highest quality. The smooth and polished surface of the coaster protects your furniture from scratches, spills, and stains. The natural wood grain adds a warm and rustic charm to any room.
The round shape of these coasters is perfect for holding cups and glasses of any size. The raised edges prevent condensation from dripping onto your furniture. Whether you're hosting a dinner party or enjoying a quiet evening at home, these pieces are sure to impress your guests and make a statement in any setting.
These Handmade Engraved Wooden Coasters Round are also an excellent gift for friends and family who appreciate quality craftsmanship and natural beauty. Order now and add a touch of elegance to your home decor!
Looking for furthermore? Check here Olive Wood Drinkware and Tumblers
In coordination with TREES FOR THE FUTURE", we are planting of a tree for each order! So, get your favorite handmade product now and take part of our big tree-planting campaign.
Glad to announce that MEA Markets designed ArtisRaw as the Best Artisan for Olive wood products in North Africa, 2022.
Please feel free to send us your feedbacks and comments. It is indeed a pleasure to welcome you in our Instagram account artis_raw