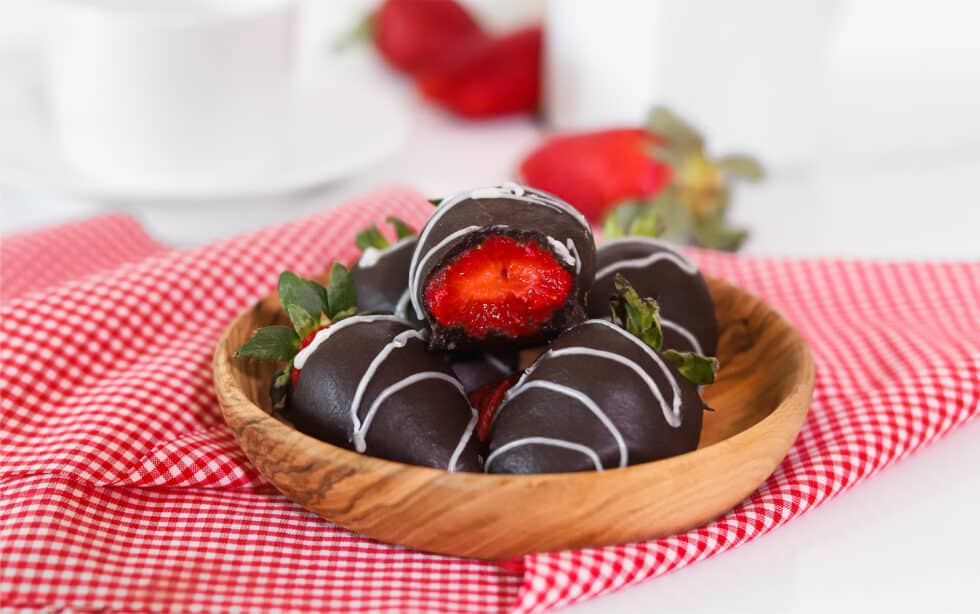 How about fast and easy valentines recipes to make your day even sweeter! Let's make together Valentines Chocolate Dipped Strawberries 🍓🍫😋
All we need is:
As much strawberries as you need. Our recipe goes with 18 to 20 pieces.
½ cup of White or milk chocolate chips (or both).
Prepare the cooking utensils you need:
Let's get started then !
Rinse the strawberries and dry them very well.
Melt the chocolate chip in 1-quart sauce pan over short heat.
Dip each strawberry's lower half into the chocolate. Drip it back in the saucepan then place it on the waxed paper.
Place your dipped strawberries in the fridge (uncovered) for at least 30 minutes.
Serve and enjoy the delight 😍
Looking for more recipes? Check here Recipes – Artisraw. 😋 or visit Easy Homemade Recipes