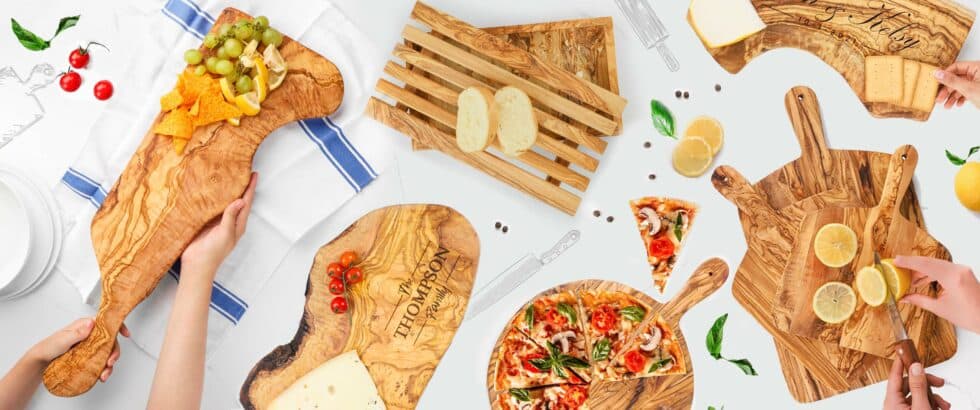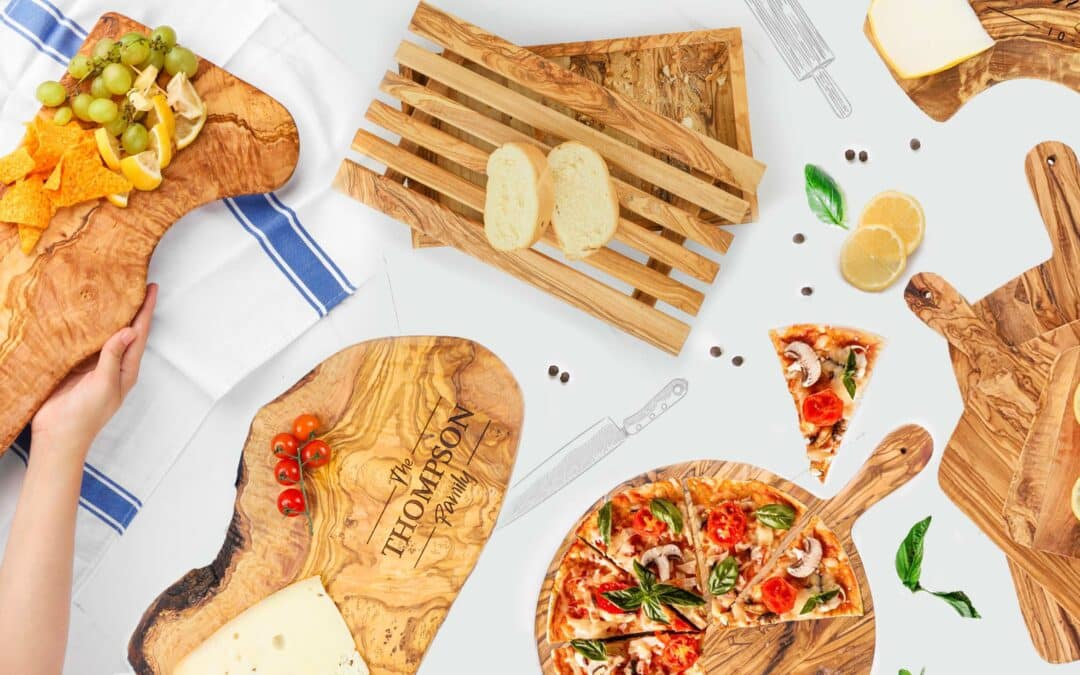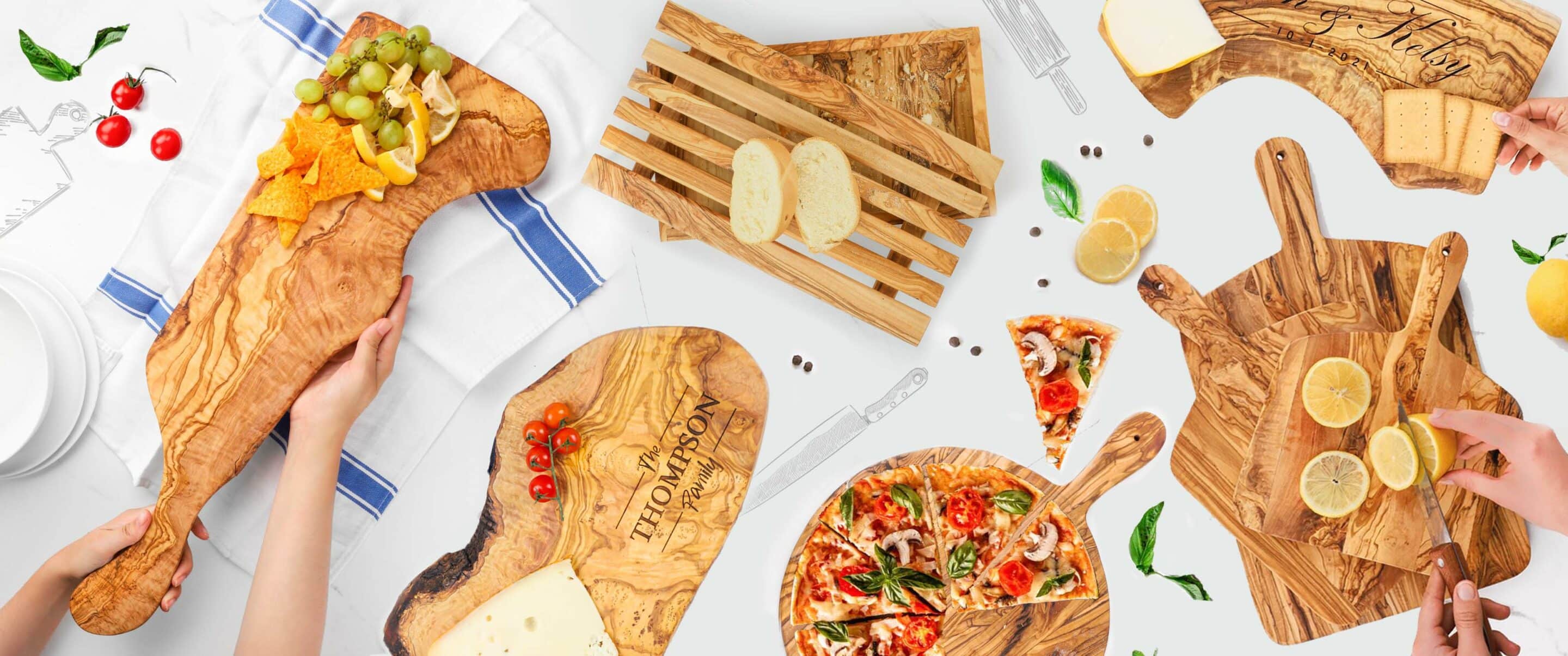 Our cutting boards have always been a statement of quality and elegance. Each crafted from premium North African olive wood, particularly the renowned Chemlali wood from Sfax, Tunisia, offering durability as well as beautiful and practical design. Our boards are also known for being easy to maintain and clean thanks to the antibacterial characteristic of the premium wood we use in production.
 Hence, we are excited to bring you up to speed with the latest enhancements, offerings, and opportunities available in our cutting boards category, ensuring your culinary experiences are both functional and stylish.
Offering Unbeatable Wholesale Opportunities
One of the significant advancements we're excited to share is the integration of wholesale and B2B offerings into our business model. This was prior to the rising demands over our olive wooden boards collections, considerably increased after our participation in the ASD market at Las Vegas Convention Center, Nevada, USA.
Our production capabilities have been scaled to meet the increasing demand, ensuring that both retail and wholesale customers receive the same quality, craftsmanship, and artistry in every piece, with the most suitable prices.
We have optimized our production process to accommodate large orders without compromising the quality and the distinct character each of our cutting boards holds. Retailers and bulk buyers now have a dependable partner, ensuring that the refined experience of our cutting boards is accessible to a broader audience globally.
Diversity is at the core of our cutting boards category. We recognize that each chef, whether a homemaker or a professional, has unique needs and preferences. To cater to this diversity, we've expanded our range, offering rustic boards, rectangular and oval shapes, pizza boards, bread boards, round boards, and charcuterie boards available in large, medium, and small sizes.
We've incorporated boards with and without handles to suit different handling preferences and working spaces. The introduction of marble and olive wood boards, as well as resin and wooden boards, encapsulates our commitment to providing options that are not only functional but aesthetically tailored to different tastes and kitchen themes.
Special occasions deserve commemoration, and what better way to celebrate than with our specially engraved cutting boards? We offer customized engravings for events like Mother's Day, Father's Day, Valentine's Day, Easter, Thanksgiving, and Christmas. Each engraving is crafted to add a personal touch, turning each cutting board into a piece of the celebration's memorabilia. And guess what? The Personalization option is totally Free! Hence, you can level up your olive wooden board to a special piece made just for you, or a memorable gift with an unforgettable touch.
Setting the Pace in the Market
Our expansive variety is one of our strongest suits, setting us apart in the market. While the competition may offer standard options, we take pride in providing a catalog that is as diverse as the culinary world. Every chef, every kitchen, every home, and every professional space will find a cutting board that resonates with their specific needs, design preferences, and functional requirements.
This diversity is anchored on a foundation of quality. Every cutting board, regardless of its shape, size, or material combination, reveaks a production process steeped in precision, quality assurance, and the integration of feedback from our valued customers. Hence, we are always grateful to receive your enquiries, questions, and feedback. We are not just manufacturers; we are partners in your culinary journey, dedicated to ensuring that every slice, chop, or dice is done on a board designed to enhance your cooking experience.
Anticipating a Season of Surprises
As the year is coming to an end and the festive season is approaching, we are preparing to unveil a collection that promises to answer the need for functionality, quality, and elegance. This Christmas, our customers should wait for new product launches, sales, and surprises crafted to ensure that the season of giving and receiving is marked with unforgettable culinary gifts and graces.
Every product launched will be a reflection of our continuous commitment to delivering cutting boards that aren't just tools but partners in every culinary journey. Each sale will be an opportunity for our customers to access quality at unbeatable prices, and every surprise is crafted to add a dash of excitement to the festive season.
Conclusion
Our cutting boards are about the quality of olive wood and the precision of craftsmanship. They are also about offering choices, quality, and experience. We are on a continuous pursuit to innovate, expand, and enhance, ensuring that every customer finds a piece that resonates with their needs, aesthetics, and culinary aspirations. As we anticipate the unveiling of our Christmas surprises, we extend an invitation to our customers to be part of a journey where quality, diversity, and affordability converge to create unmatched culinary experiences.