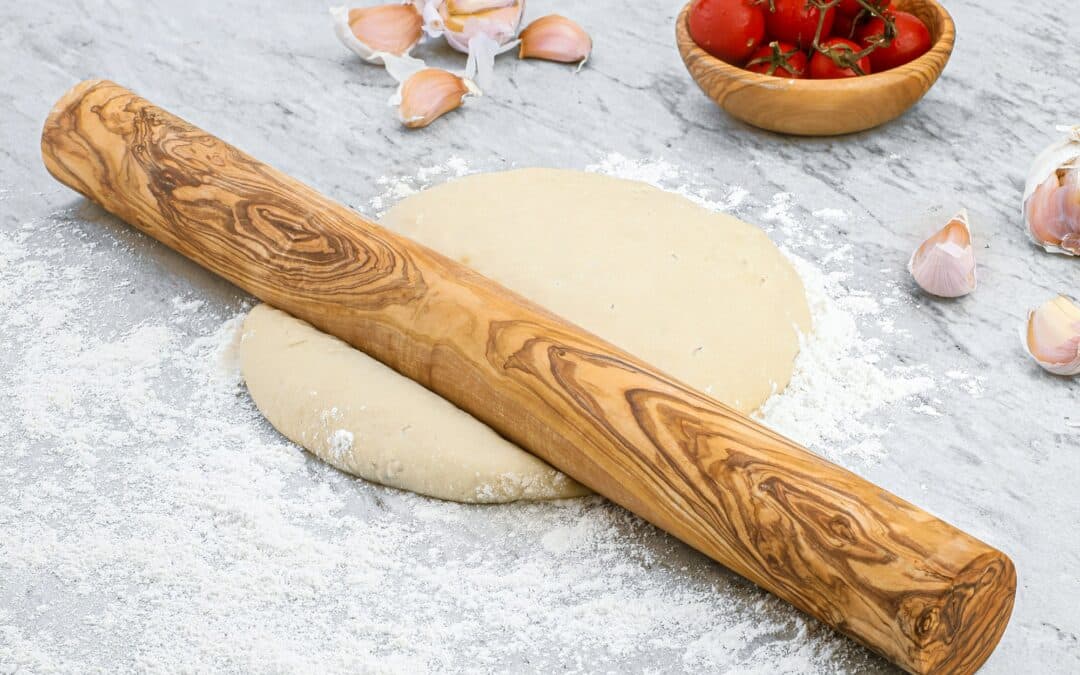 Introducing our exquisite handmade olive wood rolling pin, perfect for all your baking needs. Each rolling pin is crafted from sustainably sourced olive wood. It features a unique, natural wood grain pattern, making it a stunning addition to any kitchen.
This rolling pin's design provides exceptional performance. It is also comfortable to use, even during extended baking sessions. Its smooth surface allows an easy and even roll of the dough. Plus, the natural oils in the wood prevent sticking, making it the perfect tool for creating delicious pastries, pies, and more.
Our handmade olive wood rolling pin is also easy to clean and maintain. Simply wash it with warm, soapy water and dry it thoroughly before storing it away. With proper care, this rolling pin will last for years to come, becoming a treasured tool in your kitchen.
Invest in our wooden kitchen utensils today and elevate your baking experience with a beautiful, functional, and sustainable tool that is sure to impress.
In coordination with TREES FOR THE FUTURE", we are planting of a tree for each order! So, get your favorite handmade product now and take part of our big tree-planting campaign.
Glad to announce that MEA Markets designed ArtisRaw as the Best Artisan for Olive wood products in North Africa, 2022.
Please feel free to send us your feedbacks and comments. It is indeed a pleasure to welcome you in our Instagram account artis_raw