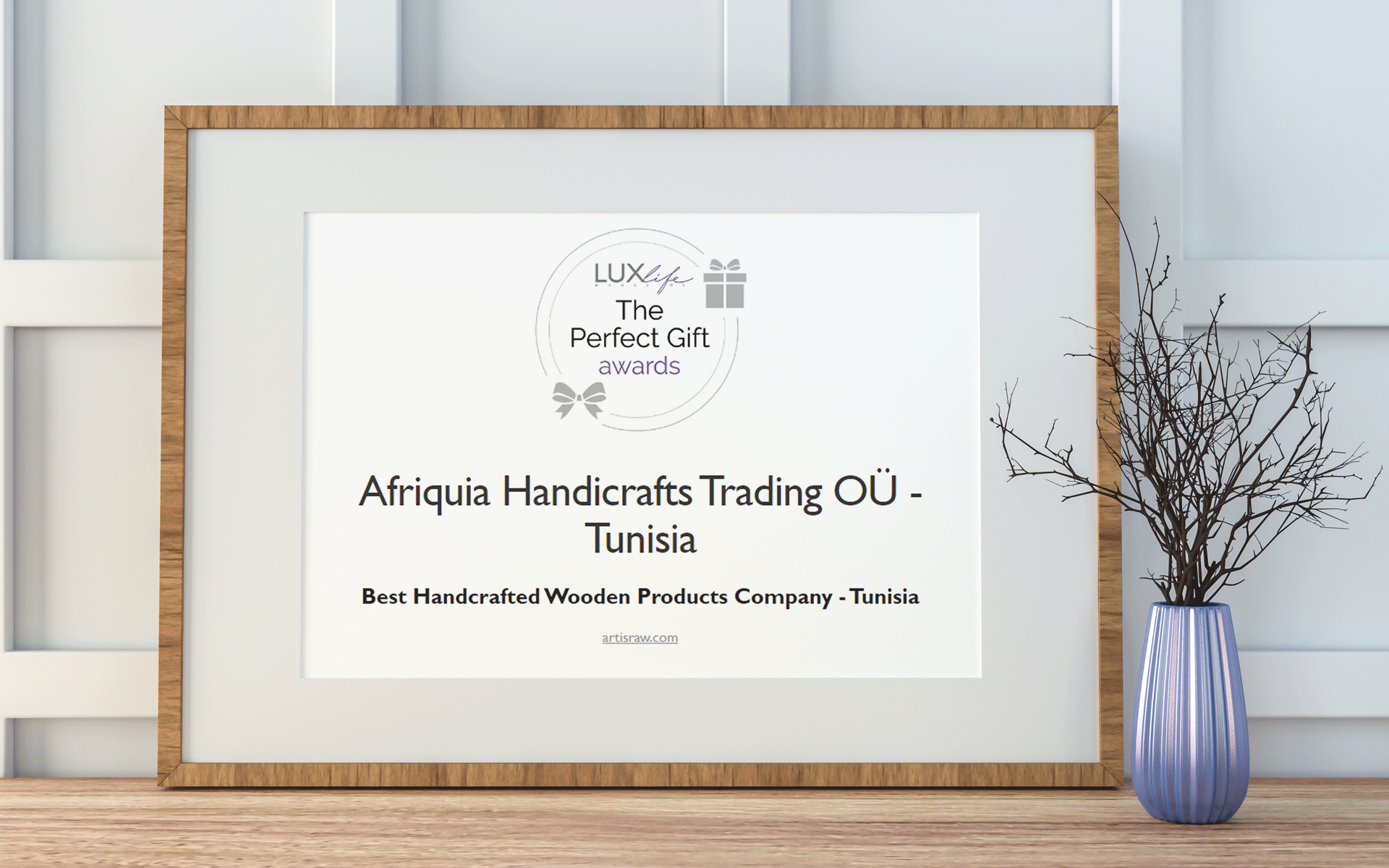 We are delighted to announce that ArtisRaw has been recognized by LUX Life Magazine as Tunisia's Best Handcrafted Wooden Products Company for the year 2022.
At ArtisRaw, every product tells a story of neat craftsmanship and dedication. Rooted in Tunisia's rich heritage, we are passionate about transforming raw materials into unique products.
Our offerings, handcrafted from Tunisian raw materials like olive wood, ceramics, natural wool, palm leaves, esparto grass, jute and cotton rope, juncus, high-quality natural stones, and cotton linens, are a true testament to our commitment to quality and authenticity.
 This accolade from LUX Life Magazine, a respected global luxury lifestyle magazine, is not just an acknowledgment of our unmatched craftsmanship but also a recognition of our tireless efforts to promote sustainable and authentic Tunisian handcrafts.
"Our goal has always been to showcase the beauty and resilience of Tunisian raw materials while staying true to our roots," said ArtisRaw's SEO Bilel Cherif. "Receiving this honor validates our commitment to excellence and motivates us to set the bar even higher."
We extend our heartfelt gratitude to LUX Life Magazine for this esteemed recognition and to our loyal customers for their unwavering support. This award further fuels our passion, and we are excited about the journey ahead. To explore our award-winning collection, we invite you to visit our website and discover the true essence of Tunisian craftsmanship.