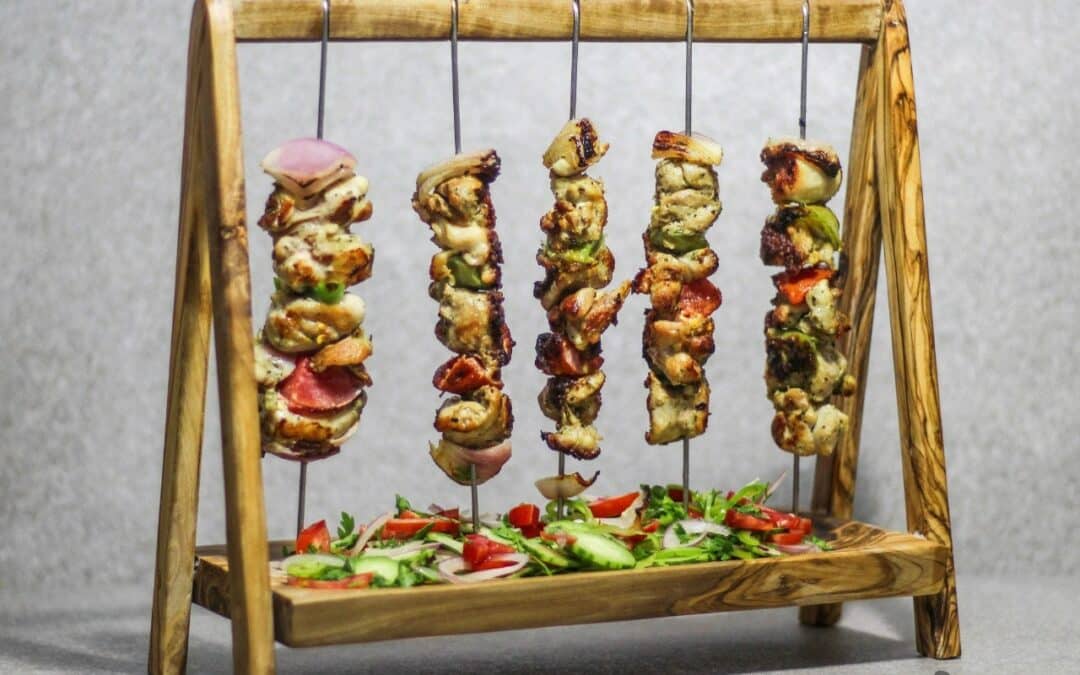 Perfect for serving chicken, beef and vegetable kebab or other BBQ foods. Our Rack Holder with BBQ Serving Tray is great for adding a natural vibe to any table in your restaurant. Handmade from food-grade Stainless steel and olive wood, the Hanging Skewers Stands is composed of: – Removable Wooden Platter Base made of Olive wood and easy to clean – Set Of 5 Hanging Skewers made of food-grade Stainless Steel – Wooden Rack made of Olive Wood The dimensions can be customized according the requirements of the Restaurant.
Looking for furthermore? Check here Olive Wood Utensils and Gadgets
In coordination with TREES FOR THE FUTURE", we are planting of a tree for each order! So, get your favorite handmade product now and take part of our big tree-planting campaign.
Glad to announce that MEA Markets designed ArtisRaw as the Best Artisan for Olive wood products in North Africa, 2022.
Please feel free to send us your feedbacks and comments. It is indeed a pleasure to welcome you in our Instagram account artis_raw