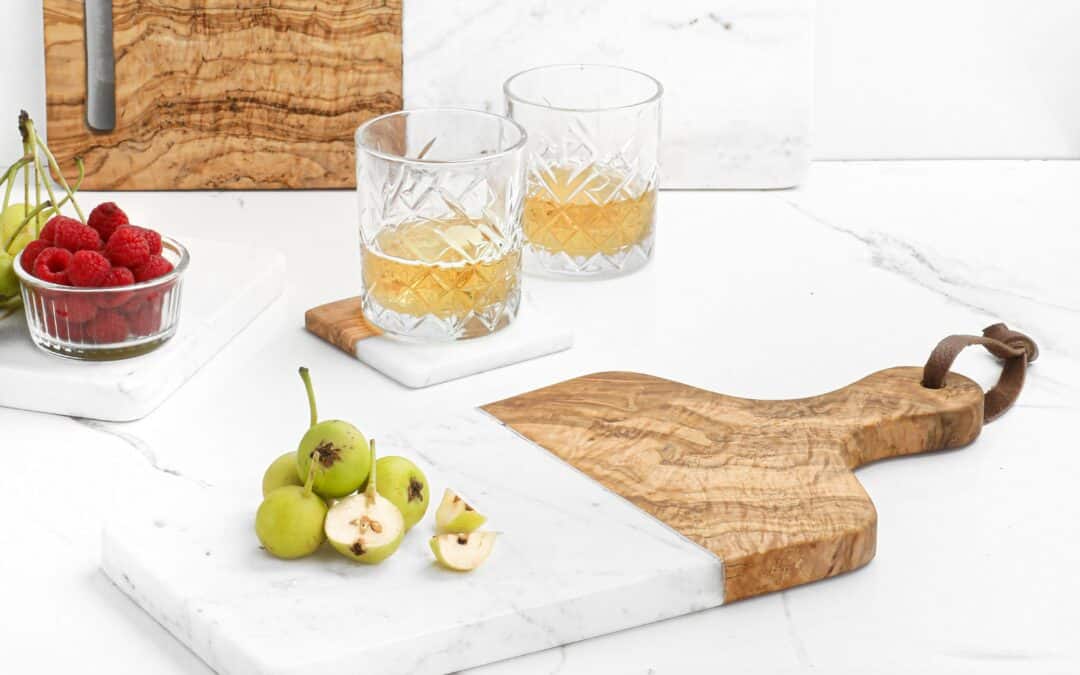 A beautiful appeal of white marble with the chic touch of the Tunisian olive wood. This marble and wood charcuterie board is 100% handmade. Its designed permits the display of all types of charcuterie and serve them elegantly. Its surface is indeed polished to a shine and soft enough. You can easily carry our charcuterie board thanks to its wooden handle with leather strap.
The variation in the olive wood pure color and details make each piece special and distinguished. Each charcuterie board makes an elegant addition and may serve as a beautiful handmade gift.
Looking for furthermore? Check here Marble and Wood Charcuterie Board
In coordination with TREES FOR THE FUTURE", we are planting of a tree for each order! So, get your favorite handmade product now and take part of our big tree-planting campaign.
Please feel free to send us your feedbacks and comments.