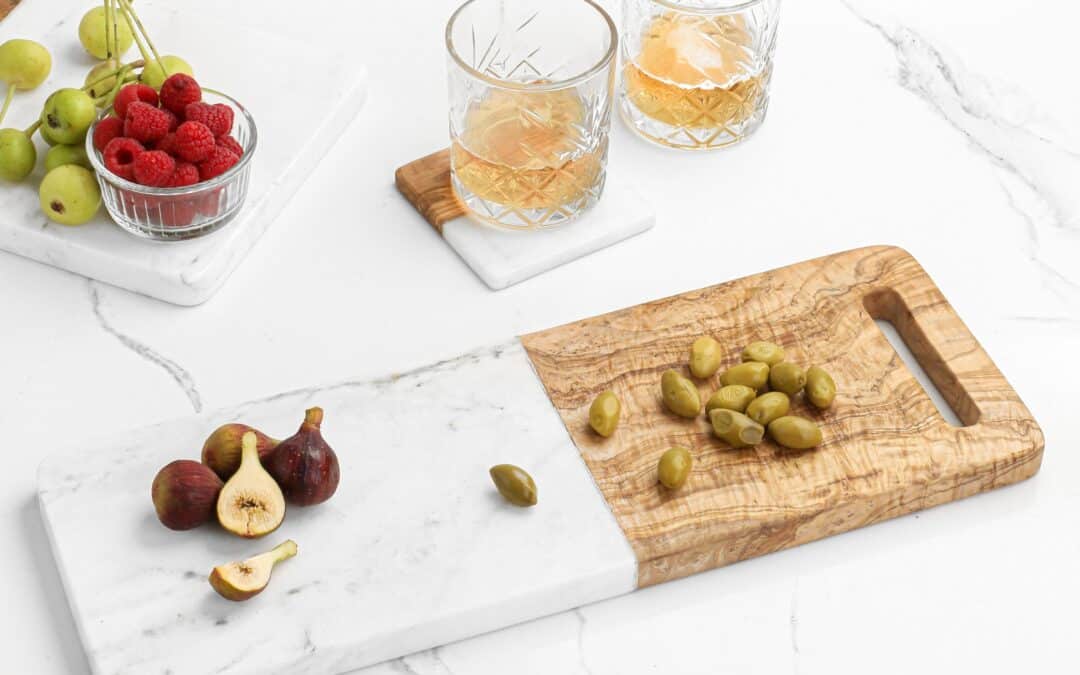 Introducing this gorgeous Wood and Marble Cutting Board with Handle, 100% handmade. It's great for your charcuterie or to chop anything from fruits, Cheese, vegetables, and even cuts of meat. Our wood and white marble cutting board is undoubtedly gentle on your knives and easy to clean thanks to its soft surface. It is naturally antibacterial and durable.
Artisraw's boards are great pieces to have in your kitchen or offer to your loved ones.
Looking for furthermore? Check here Marble and Wood Cutting Board
In coordination with TREES FOR THE FUTURE", we are planting of a tree for each order! So, get your favorite handmade product now and take part of our big tree-planting campaign.
Please feel free to send us your feedbacks and comments.