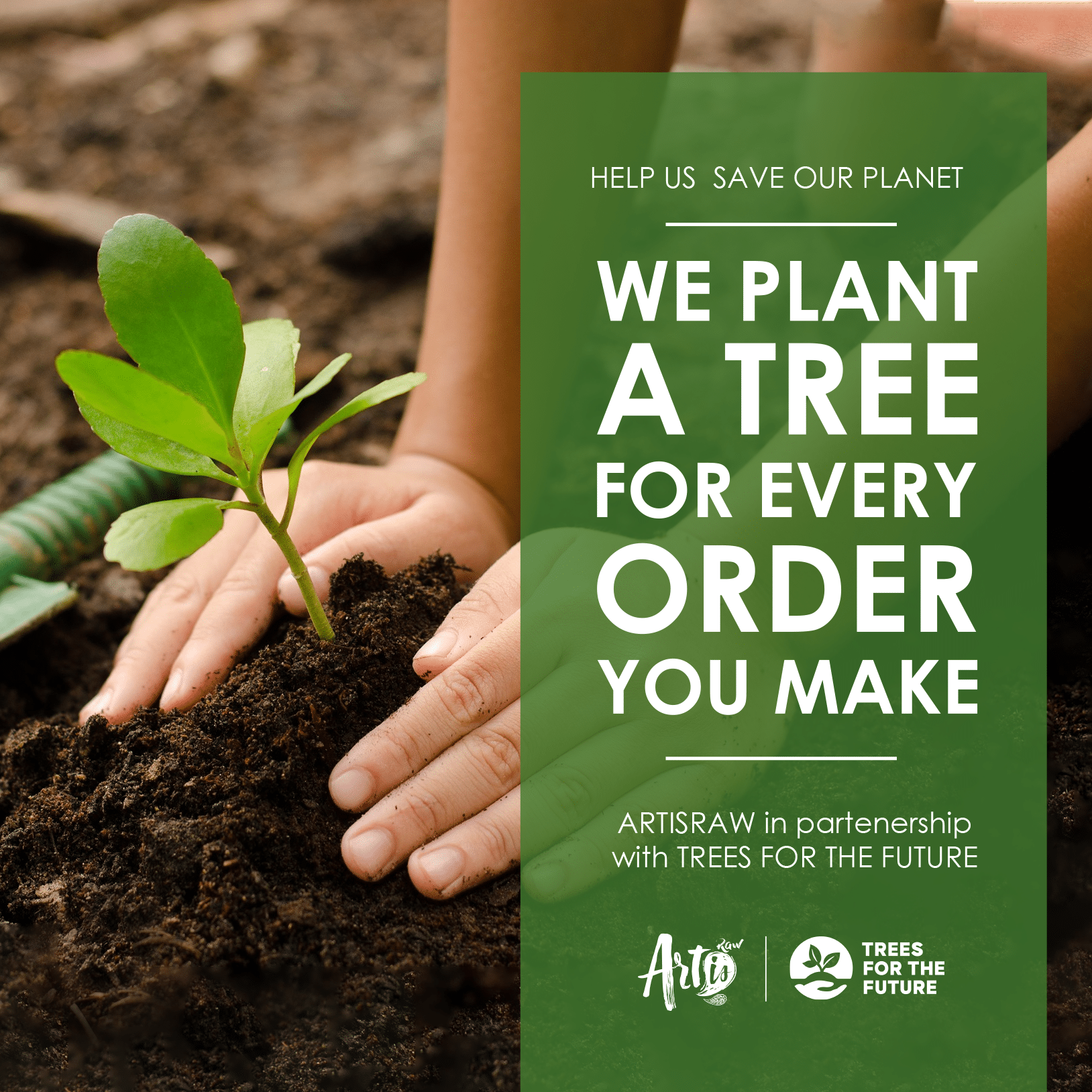 Sustainability is one of the most important basics in Art is Raw's culture. Hence, we are very excited and extremely delighted to share this Great News with you; from now on we are fully engaged with the leading TREES FOR THE FUTURE organization in their amazing tree planting campaigns.
This program consists of planting trees, restoring degraded lands, and supporting farmers in the sub-Saharan regions. AMAZING isn't?
You can be part of this too! With every order a new seed is planted, with every item a new hope is born.
Let's GREEN it up!