Easy Homemade Hot Chocolate Recipe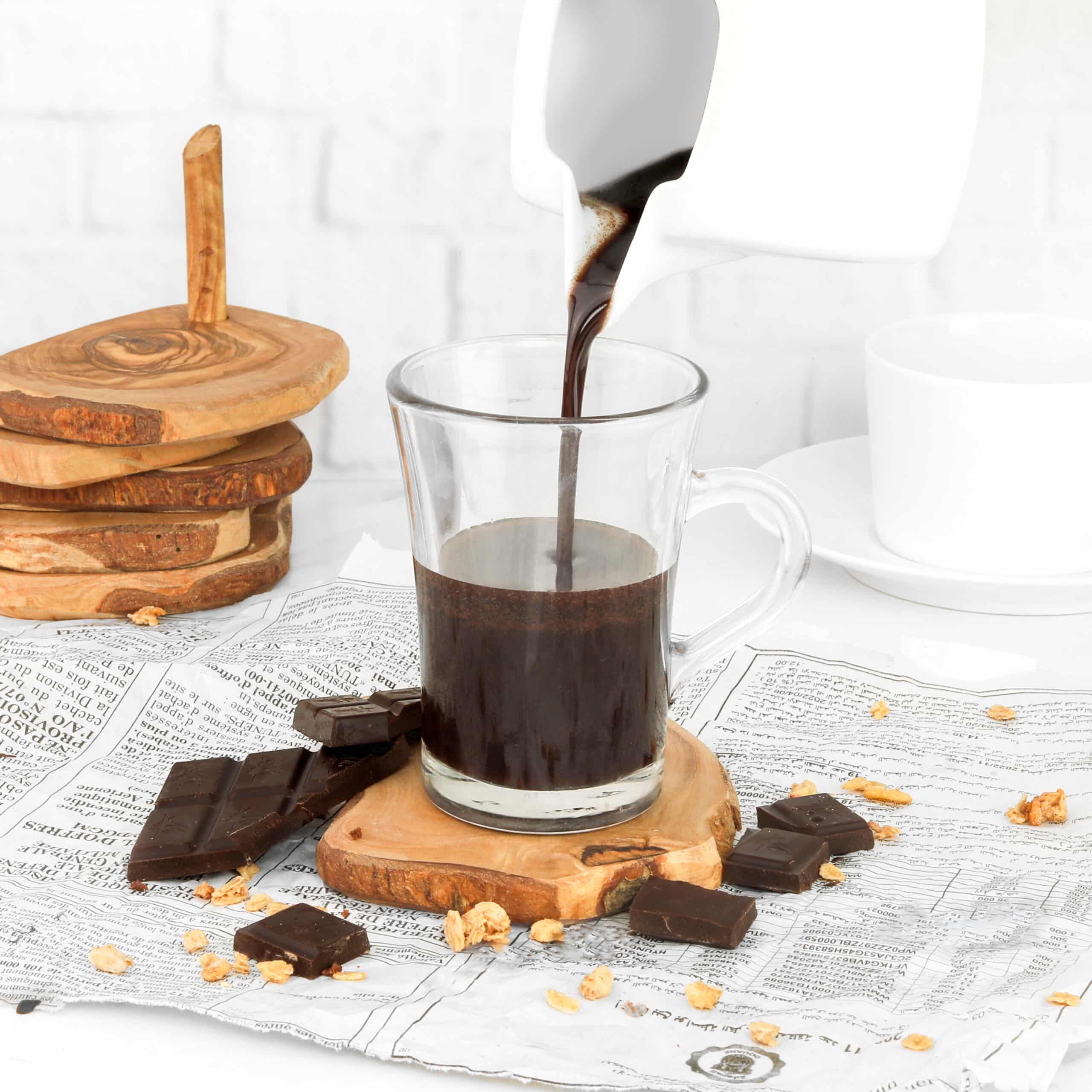 It's the season of warm drinks and family and friends gathering. I think it's high time for some yummy hot chocolate with a soft touch of marshmallow or whipped cream. Follow these steps and you will never ever regret it!
All you need is:
2 tsp cacao.
1 tsp starch.
Splash of Vanilla Extract.
200g Chocolate (dark or milk chocolate).
500ml Milk.
Whipped Cream or Marshmallow (or both).
Ready to go? Keep all the ingredients on your worktop, beautifully exposed in ArtisRaw's olive wood small bowls. Let the show begin!
Start by placing the milk (of your choice) in a saucepan.
Add the cacao and starch. Whisk and heat until warm.
Chop your chocolate (on one of our wonderful wooden cutting boards) and add it to the mixture.
Whisk them all until boiled.
Add the vanilla.
Add your favorite garnishes and serve right away.
How do you find it?
We would be happy to receive videos and pictures of your hot chocolate, the ArtisRaw way.